Camp Insights/Questions: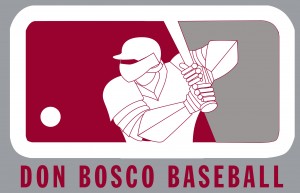 Please bring a copy of up to date immunizations by the second day of camp.

Weather issues:

All parents should create a twitter account. Once the account is 

created you can follow @ironmencoach for weather and camp 

updates. This is how weather delays will be communicated to 

the parents.

Shorts are a great idea for all players. If players would like they can bring pants to 

be kept in their bags.

We will cover baserunning during camp however sliding will be optional.

Each morning and afternoon we will meet at the field entrance. We will have a check-in as well as a 

check-out. Please make sure all campers check in and check out so we are aware of 

the whereabouts of all campers.

Car- pooling will most likely be an option for some families. Please make sure that 

all adults inform the camp counselors who they will be taking home.

Due to the field turf there is NO seed chewing or gum chewing allowed at the Don 

Bosco Baseball Complex.

Flavored drinks such as Gatorade are not allowed on the field, however it is 

permissible to have these drinks for lunch and in the non- turf areas.

Metal spikes worn by position players are prohibited on the turf field. Any pitchers 

that will be throwing in the bullpen or on the game mound are allowed to wear 

metal spikes.

The Ironmen Baseball Camp Tax ID will be sent via Twitter on the last day of each camp session.